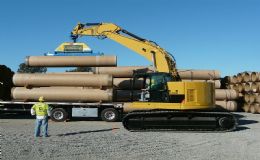 Official Website: http://www.vacuworx.com/home
Partnership Type: Sponsored by Geocon
About the company:
Vacuworx has been leading the world to a safer, more effective material handling environment with the innovative solutions of vacuum lifting technology, the same values, innovation, and integrity behind the building of our first machine are poured into heavy-duty vacuum lifting and material-handling solutions on a worldwide scale.Vacuworx Lifting Systems can be customized for many applications and lift capacities, removing workers from hazardous conditions and driving down labor costs while safely and efficiently handling heavy-duty materials in the plant, on the road, or in the field.
Contact Information:
Vacuworx
P.O. Box 46786, Abu Dhabi, U.A.E.
Tel: +971 (02) 628 1888
Fax: +971 (02) 628 1144
Featured

Partner Video