Eurecat

Services Asia Pacific Pte Ltd.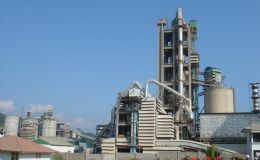 Official Website: https://www.eurecat.com/locations.php
Partnership Type: Novelty Group's Exclusive Agent
About the company:
Each Eurecat company involved with off-site catalyst services and it's located close to a major oil refining and petrochemical area, with its own marketing, logistics, laboratory, plant and storage facilities. The invention of many unique and innovative processes and their implementation in our plant site are the result of a highly flexible organization and dedicated technology development efforts:
Internally
Through partnerships with our shareholders
Through external acquisition
Eurecat offers a wide range of surplus high-quality regenerated and fresh catalyst Major refinery groups are currently our biggest customers. Each year they realize considerable savings from the purchase of high-quality second hand catalysts. We source resale catalyst in several ways.
Acquisition of high quality spent catalysts and absorbents for regeneration by Eurecat.
Resale of regenerated catalyst owned by our customers. Often they contract with Eurecat to sell from their emergency backup inventories.
Surplus fresh catalyst owned by our customers.
CoMo Catalyst
NiMo Catalyst
Other Catalyst
Guardian Bed Grading
Sulfur Trap
Zeolites and Mole Sieves
Catalyst lots from our European and U.S. inventories are all detailed in our searchable "Catalyst for Sale" inventory where you can find detailed information about each lot, such as:
Contaminant metals analysis
Surface area
Previous service
Size of catalyst
Mechanical strength
Predicted loading densities
Location of the inventory
A photo of the catalyst
We also perform activity testing and we can many times provide information about the estimated remaining activity level of a catalyst as compared to fresh catalysts, Resale catalysts with 80 - 100% of fresh catalyst activity can typically be purchased at 30-70% of fresh catalyst prices.
Contact Information:
EURECAT Services
Asia Pacific Pte Ltd.
60 Albert Street
18 Singapore - Rochor
Singapore - Singapore 6337 2838 6337 6878
Al-BILAD CATALYST Co - Ltd

Jubail Industrial City 31961 - KINGDOM OF SAUDI ARABIA
Phone : +966 (0) 3 358 90 80
Fax : +966 (0) 3 358 13 12
general@bilad-catalyst.com
Documents

& Additional Material

Eurecat-Brochure.pdf