Ryder

Scott Petroleum Consultants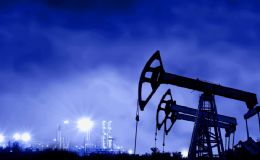 Official Website: https://www.ryderscott.com/
Partnership Type: Novelty Group's Exclusive Agent
About the company:
The firm performs several hundred consulting studies a year for a variety of clients. The firm has earned worldwide recognition for reliably predicting the performance of complex oil and gas reservoirs in all major petroleum provinces. With 90 professional petroleum engineers and geoscientists, the firm conducts reserves evaluation, geoscience/geology studies, field development and EOR Design, reservoir simulation, economic analysis, management consulting and expert witness testemony. The Houston-based firm has branch offices in Calgary, CA and Denver.
For the last 10 years, Ryder Scott has been the most widely used consulting firm for preparing annual petroleum reserves certifications for filers with the U.S. Securities and Exchange Commission, according to research firm John S. Herold. Ryder Scott also serves clients listed on the London, Toronto, Hong Kong, Australian and other stock exchanges.
The firm issues reserves certifications considered to be highly reliable by banks and private investment groups. The "green book" report helps mitigate risks in committing capital for acquisitions, exploration, field development, redevelopment, infrastructure and refinancing.
Contact Information:
Ryder Scott Petroleum Consultants
1100 Louisiana, Suite 4600
Houston, Texas 77002-5294 USA
Office: 713-651-9191
General Fax: 713-651-0849
Please e-mail or fax all proposal requests to:
Business Development Manager
Mike Wysatta
Email: Mike_Wysatta@RyderScott.com
Telephone: 713-751-5557
Fax: +1-713-655-3057
Featured

Partner Video
Documents

& Additional Material

RyderScott Brochure.pdf