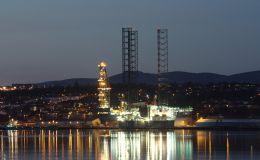 Official Website: http://geocon.ae
Partnership Type: Owned by Novelty Group's Chairman
About the company
Since its inception in 2001, GEOCON Services and Supplies LLC (GEOCON) has established itself as a major supplier of specialised technical services and products to the oil, gas and petrochemical industries in the United Arab Emirates (UAE).
Amid intense competition and an increasingly informed and demanding customer base, it became crucial to highlight specific, tangible solutions that can attract and retain our customers. The company has engaged in a diversification effort to expand its portfolio of services and has increased its exposure to a broader range of end-users.
GEOCON has evolved to encompass more value-added and less standardised products and services.
GEOCON group of companies include:
Contact Information
Geocon Services and Supplies LLC
Mohammad Al Otaiba bldg, 2nd floor
Sh Rashed Bin Saeed Al Maktoum St
P.O. Box 46786
Abu Dhabi, UAE
Tel: +971 (02) 628 1888
Fax: +971 (02) 628 1144