Cosmo

Engineering Co. Ltd.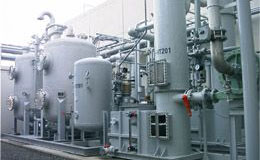 Official Website: http://www.cosmoeng.co.jp/english
Partnership Type: Novelty Group's chairman is the sponsor
About the company
CEC is a general engineering company engaged in construction of plants in a wide range of areas focused on the petroleum and chemical industry, as well as providing maintenance for refineries, as a member of the COSMO OIL Group.
CEC's goal is to be "a company that ensures safety and provides high-quality technology with a Fusion of Maintenance and Engineering". While meeting the demands of the present, CEC looks to the future by developing overseas business and new projects related to alternative energy.
From its base in Japan and branch in Abu Dhabi, CEC has engaged in many plant projects in a wide variety of countries centered on Southeast Asia and the Middle East by integrating and utilizing professional knowledge and technologies that have been cultivated through maintenance work and construction projects of COSMO OIL refineries.
"By enacting our vision of the "Fusion of E & M", we give our customers high-level technology and safety that only our company can provide by achieving this unique combination of engineering and maintenance. We are dedicated to meeting the ever-changing energy needs of the world and are actively involved in the construction of wind power generation and solar power generation plants.
"In April 2012 we opened our Abu Dhabi branch, allowing us to better serve our international customers and giving us an additional advantage in developing overseas projects. As one of the COSMO OIL Group companies, we also cooperate with Abu Dhabi Oil Co. Ltd. also cooperates in the development of new oil and gas fields."
- President & CEO, Cosmo Engineering Co. Ltd., Hiroaki Fujioka
Contact Information
402 Montazah Tower
Zayed 1st Street Khalidiyah
Abu Dhabi, UAE