23
jun
United

Safety in Oil&Gas Magazine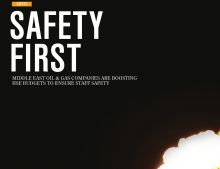 United Safety's EVP, Elie Daher was part of the pool of experts interviewed regarding HSE efforts in the Middle East. Featured in this month's Oil&Gas Middle East magazine, the article discusses how Oil and Gas players in the region are looking to balance increased production with proper HSE management.
Operating in a risk-filled industry means that accidents may happen. The outcome will depend on how well employees are prepared to respond and manage them. The issue is aggravated by the fact that the region has many different regulations and a range of regulatory bodies.
Effective disaster management is a huge part of HSE. Many companies are taking a proactive approach to HSE and Disaster management. According to Dr. Elie Daher, there has been an increase in demand for refined risk analysis as a step towards fine tuning emergency response plans.
The article goes on to explain the four elements of disaster management according to the EHSQ officer at Enoc: Overall policy formation, scenario definition, resource identification and recovery plan.
It also touches the knowledge and experience necessary to deal with disaster management, how the industry is suffering from a lack of skilled workforce and how key players are getting around the issue by focusing on hands-on training.
Download the full article in Oil&Gas Magazinr below
Documents / Additional Material

United Safety in Oil Gas magazine.pdf